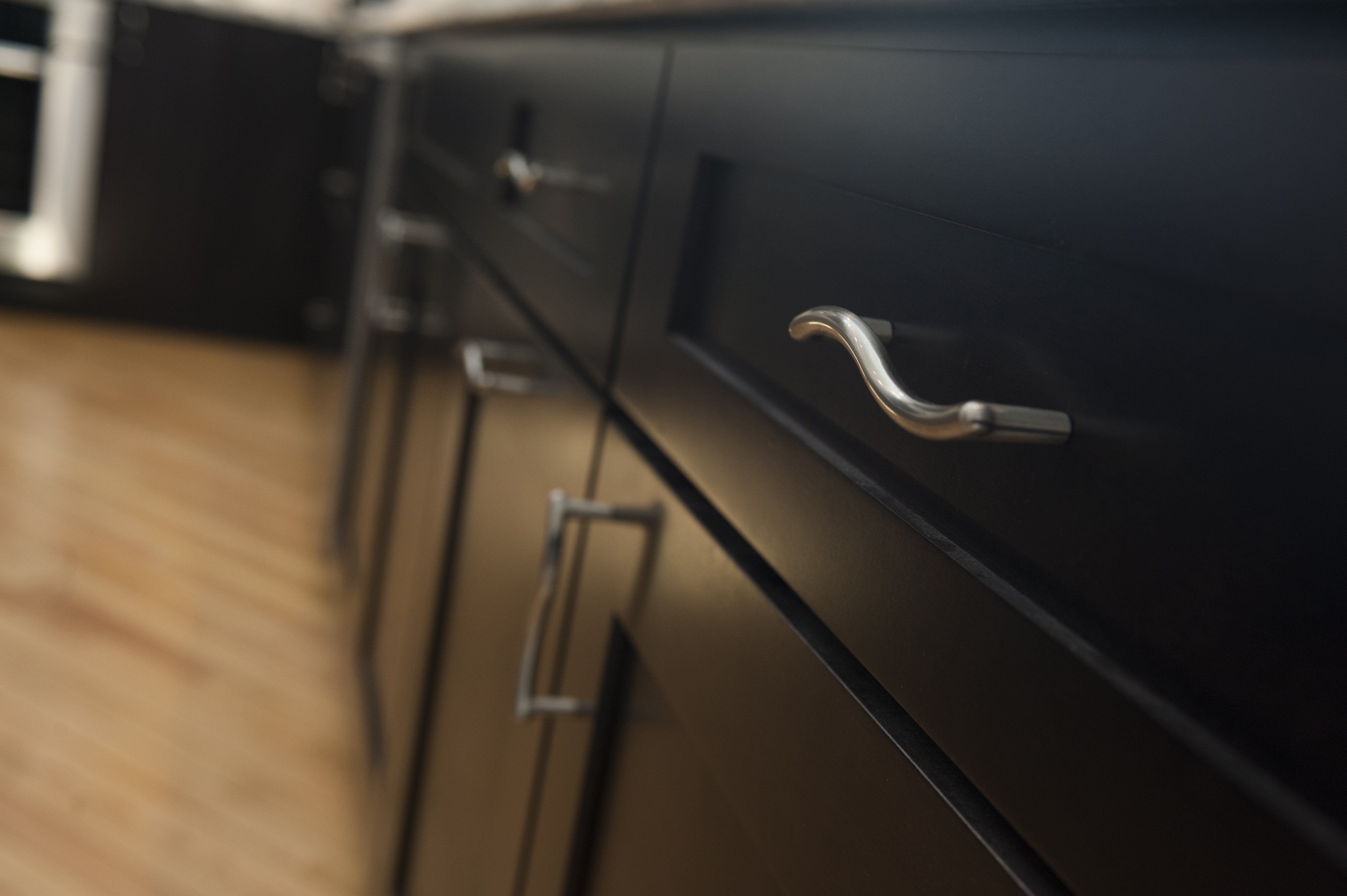 The Kitchen Studio at Pine Street offers a wide range of custom, handcrafted cabinetry. We also provide a large selection of counters and tops as well as a range of other design solutions for the home. Discover our product partners below – then visit our kitchen showroom to see these products in person!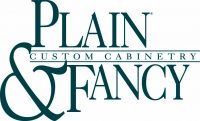 Plain & Fancy Custom Cabinetry
Located in the heart of Pennsylvania farmlands, Plain & Fancy is one of the premier cabinetry manufacturers in the country. For more than 40 years, Plain and Fancy artisans have created heirloom quality cabinetry that is as beautiful as it is functional. This high quality line provides complete custom cabinetry for any style and size cabinetry you need.

Wood-Mode Fine Custom Cabinetry
Wood-Mode's heritage of craftsmanship goes back 70 years. Located in central Pennsylvania, Wood-Mode has been long recognized for excellence in cabinet design, material selection, construction and finishes. Wood-Mode cabinetry, including its Brookhaven Cabinetry line, offers an impressive range of styles, colors, woods, laminates, moldings, and hardware, so your design choices are virtually limitless.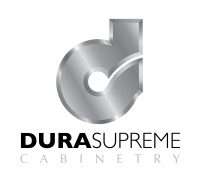 Dura Supreme
Dura Supreme offers a wide range of beautiful custom cabinetry. Three distinct product lines – Crestwood, Designer, and Alectra – provide you with a wide range of design styles, including unique full-access (frameless) cabinetry in contemporary and traditional styles. Dura Supreme was founded in the 1950s in Minnesota and is recognized nationwide for its highly personalized design choices and quality of construction.

Caesarstone
Quartz is one of nature's hardest minerals, and Caesarstone provides quartz countertops that are not only diverse, durable, and practical, but stain, scratch, and heat-resistant as well.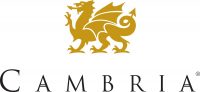 Cambria
Cambria is a leader in the quartz surfaces business, providing more than 100 color and design choices for counters and tops. Cambria is family-owned and headquartered in Minnesota.

Corian
Corian Solid Surfaces continue to be one of the most versatile materials on the market, combining quality and durability with limitless design potential.

Grothouse
Grothouse provides exceptional custom wood countertops, butcher block countertops, and bar tops. Located in Germansville, PA, Grothouse's offers more than 60 wood species and 30 edge profiles, enabling you to create a one-of- a-kind counter that is both beautiful and durable.
We also proudly work with: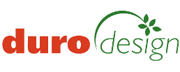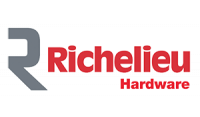 "Pine Street Carpenters was superb. I would wholeheartedly recommend them to anyone looking to conduct home renovations. The entire staff was extremely professional. Our carpenter showed up on time every morning ready to work and left the work site clean at the end of each day. I have a family of five and felt completely comfortable with the entire staff whether we were here or away from the house."
Sandy S., West Chester, PA
"A top-notch outfit from the design phase through construction. During construction, they were courteous and neat. Straight talk, creative and great workmanship! If you have a wish list of what you are looking for in a home renovation contractor, this company of craftsmen excels in every category. I would definitely use them again."
Bill S., West Chester, PA
"Pine Street Carpenters exceeded our expectations in nearly every category. From design to implementation, every step along the way was done with attention to detail, integrity, and the customer's best interests as the focus. They listened to us in the beginning and designed a kitchen that really worked for our family and what we needed. The attention to detail and craftsmanship displayed throughout the project was second to none. They will be the first people we'll call whenever we have a large project and I wouldn't hesitate to recommend them to someone else."
Matt and Liz M., West Chester, PA
"From the artistically rewarding design process throughout the functionally perfect execution, our experience with Pine Street Carpenters was amazing. Our kitchen layout was challenging as was our artistic vision but the challenge was not only met but exceeded. We've been involved with the design for a while now, so it's always interesting to hear the comments from friends and family who come to visit. Everyone that sees our kitchen is completely blown away. and so are we. Thank you Pine Street Carpenters."
Debra Q., Havertown, PA
"Our kitchen remodeling project was a great success. The design collaboration resulted in an ideal workspace that is both functionally and aesthetically outstanding. The project management and oversight was effective. The project stayed on schedule and the team easily handled the occasional change request from us. We are thrilled with the end result and highly recommend Pine Street Carpenters for home improvements."
Jim D., Phoenixville, PA
"We love our new kitchen, laundry/mud room and powder room. The carpenters at Pine Street are talented, professional, and knowledgable. The subcontractors they work with are excellent. Pine Street's staff are accessible and responsive. From the design phase to installation, Pine Street attends to every detail. While our new kitchen and laundry room have been completed for a few months, Pine Street stays in contact with us, ensuring that any issues that may arise are taken care of."
Mark G., Downingtown, PA
"Amazing work! I am very pleased with the professional service of Pine Street Carpenters. They delivered on time, on budget and were very considerate during the construction. It was a pleasure to work with each member of the Pine Street team. I have received numerous compliments on my new kitchen and laundry room addition. I have also referred others. Kudos to Pine Street!"
Jen R., West Chester, PA
"Pine Street provided a kitchen design and a total kitchen remodel with several projects in a laundry room and powder room. The project took the 5-6 weeks stated and started on time. They worked every day, leaving the work site clean at the end of the day. We are very pleased with all aspects of dealing with the company. The project stayed within our budget. Their strongest area is communication! Any slight change in plan, design or question we had, Sean either appeared or contacted us within an hour. Pine Street Carpenters are extremely easy to work with - starting with Bill on design - to final completion. We love the finished product!"
Chris R., Glen Mills, PA
"I would certainly recommend Pine Street Carpenters to anyone who is looking to have a professional and creative partner when updating their home. The entire team at Pine Street (every single person) is a pleasure to work with. The end result is always of the highest quality and I will certainly be calling them for future projects."
Frances B., West Chester, PA
"We had a wonderful experience working with Pine Street Carpenters from the design stage to completion. Their project management and attention to detail is superb. The fact that we did not have to hire an Architect was fantastic--it was truly one stop shopping."
Terri H., Chadds Ford, PA
"We just love our new kitchen! The Pine Street team were very professional, creative, accountable and customer focused. We plan to use them for our future remodeling projects based on the great experience we had with our kitchen."
Linda H., Chadds Ford, PA
"My overall experience with Pine Street Carpenters was outstanding. The quality of workmanship and attention to detail were amazing. The guys were great to work with and demonstrated a personal commitment to the project. You could tell that they had personal pride in everything they do."
Bill P., Chester Springs, PA
"Pine Street was great to work with. They are family owned and operated, and very well organized. We wanted a firm that would do beautiful work, and do it right. And we also wanted someone who could communicate with us in the way we wanted--email and text as well as phone. Pine Street did all of this. We get endless compliments on our new kitchen, master bath, and master bedroom."
Marianna S., Media, PA
"As an Architectural firm, we have worked with a lot of contractors and as a result we have seen good quality and poor quality construction. There are many projects that we have worked with Pine Street Carpenters, their work and staff is exceptional to say the least, they go out of their way to do a project right. They are at the top of our list for recommending any project that we may design."
John Altemose, Arthur Altemose Architects
"Pine Street did our kitchen remodel this year and were consummate professionals from the initial consultation to the final walk-through. Their decades of experience working in kitchens came through as they guided us through (not so straight forward) floor plan changes and really understood the design concept we were going for. The quality was superb and I would not hesitate to use Pine Street for other home renovations and give them my highest recommendations. We are thrilled with our new kitchen!""
Amy D., Phoenixville, PA